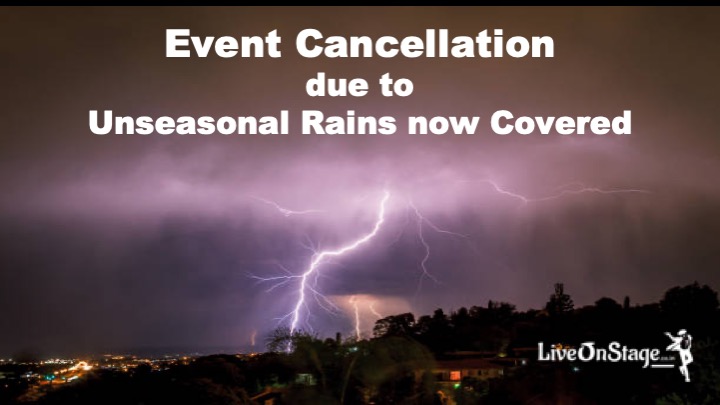 Event Cancellation Insurance
Event insurance helps organisers protect their events against unexpected situations which would otherwise leave them subject to hefty costs, potential lawsuits and loss of business.   In fact, planning for event insurance is something that should be at the top of an organiser's to-do list as leaving it late may mean not finding the cover you need, or even not getting Covered.
If you are Planning an event make sure you have appropriate event insurance in place, which can help protect your event from those unforeseen circumstances and losses to your business namely
Cancellation of event due to
Fire
unseasonal rains 
Non Performance of Artists
Terrorism Acts or Threats
Mourning in the Country or State your Event is being held
Request you to kindly call us back so that we can discuss your Event Insurance requirement in brief so that we can advise you on the same.