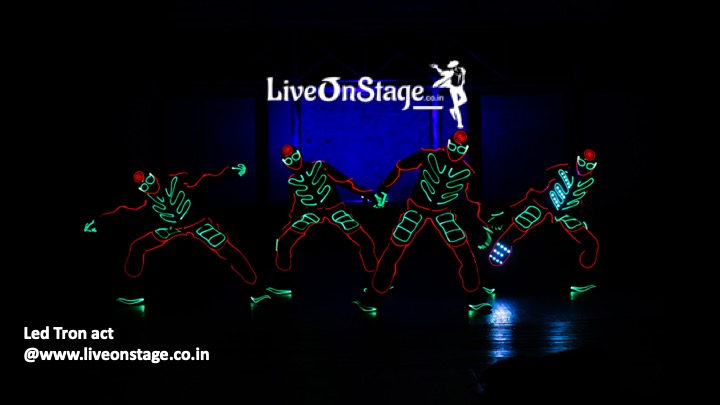 Live on Stage presents Led Light Tron Act
The LED Tron dancers provide an amazing visual impact that will WOW corporate event audiences. They can create a unique performance for every client, this can range from redeveloped choreography, to a simple logo or slogan insertion to an existing show.
Engineering and technology meets performance. Enhanced with a treat of a mini laser show, this choreography is sure to make your audience hyped up!
This act is performed by a group of professional and talented dancers to specially choreographed routines.