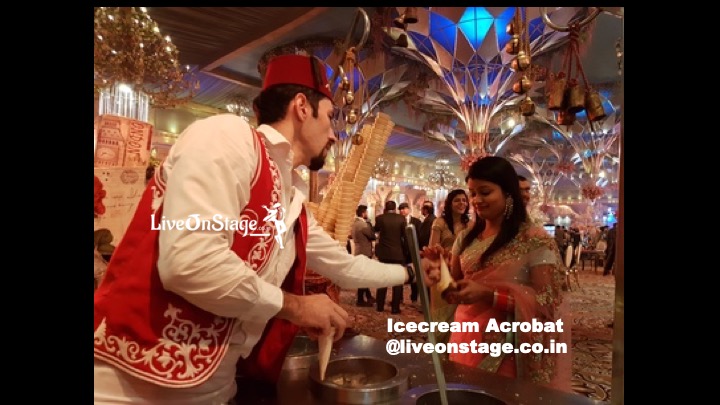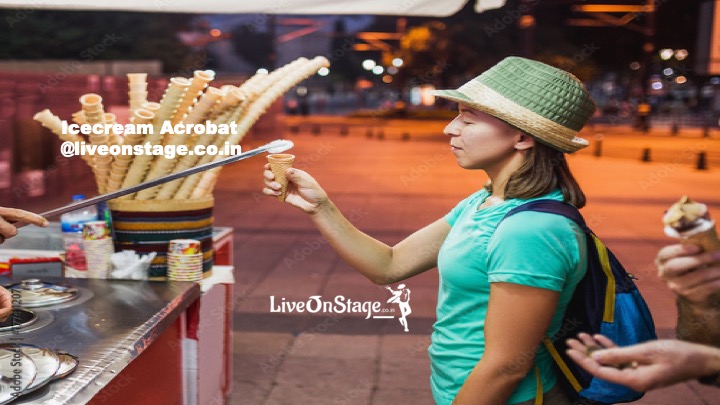 Live On Stage Ice-cream Trickster at your Events and Weddings
Our Ice cream Trickster performs an elaborate act of seamless tricks. He puts up a show where he plays with the cone, dunks it around and swiftly snatches it away from you in a playful manner. This experience is wonderful especially when you think you dropped the ice cream! Voila! It's safe.
He continues his showmanship for few minutes before giving a 'hi-five' and finally the ice cream cone with the ordered flavor to the much-amused customer. The unusual presentation is like a juggler's act and all fun and play.
"The fun tricks with the ice cream attract crowds "Children love the visual treat as much as adults.
Live On Stage Ice Cream Tricksters are available for Corporate Events, Weddings, Exhibitions, Private & House Party's, Birthday Party's etc.