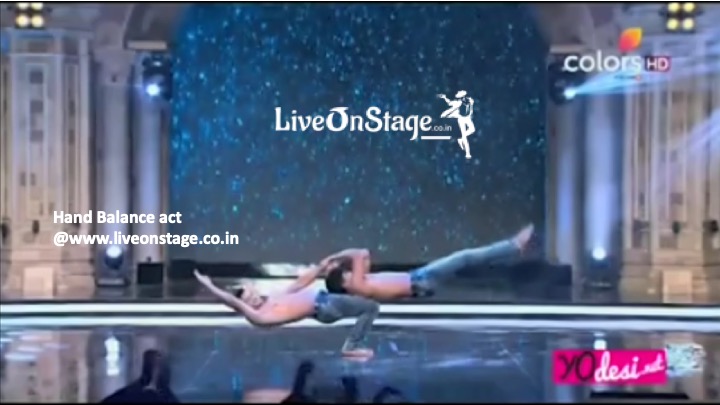 Live On Stage Hand Balance Act         
Live On Stage Hand Balance act is a dynamic act that pits strength against gravity.
Audience members are always delighted at the sheer strength, grace and agility of the two performers. The continual motion of the duo, combined with balance, almost makes this act appear as a dance.
Audiences connect emotionally to the steady placement of each move.
It is as if the spectator is watching a sculptor create a new statue every few seconds from the same pliable metal or clay, a truly artful viewing experience.
Kindly call us back to receive their showreel.
To book this awe inspiring act for your Product launches, Corporate events, Weddings, Sporting events, activations, Mall performances. kindly call us back of write back to us in the below form and we will get back to you with all details immediately.