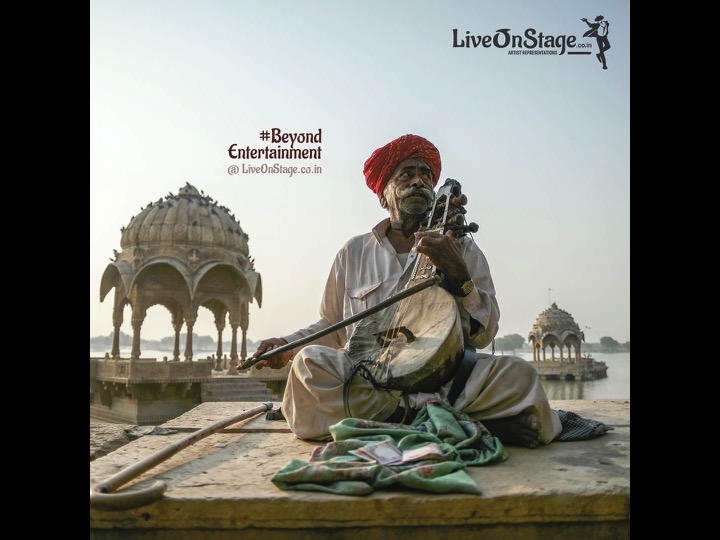 Live On Stage Entertainment Private Limited is proud to Produce and Showcase
Incredible India through our show COLORS OF INDIA 
A ONE HOUR CULTURAL EXTRAVAGANZA
with a mix of Indian Folk and Tribal Dance and a tinge of Bollywood if required
Winston Churchill once said, "A love for tradition has never weakened a nation, indeed it has strengthened nations in their hour of peril." It is perhaps this love that inspires us at Live On Stage Entertainment Pvt. Ltd., to showcase Incredible India, through our specially Scripted & Directed 1 hour Cultural Extravaganza COLORS OF INDIA which celebrate Indian Folk and tribal dances with a tinge of Bollywood. These dances are performed for every possible occasion, to celebrate the arrival of seasons, birth of a child, an Indian wedding or at festivals. 
COLORS OF INDIA FOCUSES ON THE SOUND OF ONENESS. 
The spirit of India's Independence is best conveyed through arts and in a culturally-rich country like India, National sentiments have been beautifully expressed by poets, musicians, dancers and theatre artistes.
Most costumes are flamboyant with extensive jewels. While there are numerous ancient folk and tribal dances, many are constantly being improved. The skill and the imagination of the dances influence the performance.
Colors of India show is also performed for Company's who have their foreign delegates visiting India as it portrays India's Diversity and Culture.
We have different dance forms of Folk Dances from different states of India namely
Arunachal Pradesh, Assam, Bihar, Chhattisgarh, Goa, Gujarat, Himachal Pradesh, Haryana, Karnataka, Jammu and Kashmir, Karnataka, Jharkhand, Kerela, Madhya Pradesh, Maharashtra, Meghalaya, Mizoram, Nagaland, Odhisha to name a few.
The show is specially choreographed to suit your requirements. It could be broken down into 8 to 10 minutes segments or can have a 30minutes to 60minutes non-stop Cultural Extravaganza.
To book our specially Scripted and Directed Colors of India show kindly call or email us for more information.
---
---
---
---
---
---